Copy of Show us your Disarray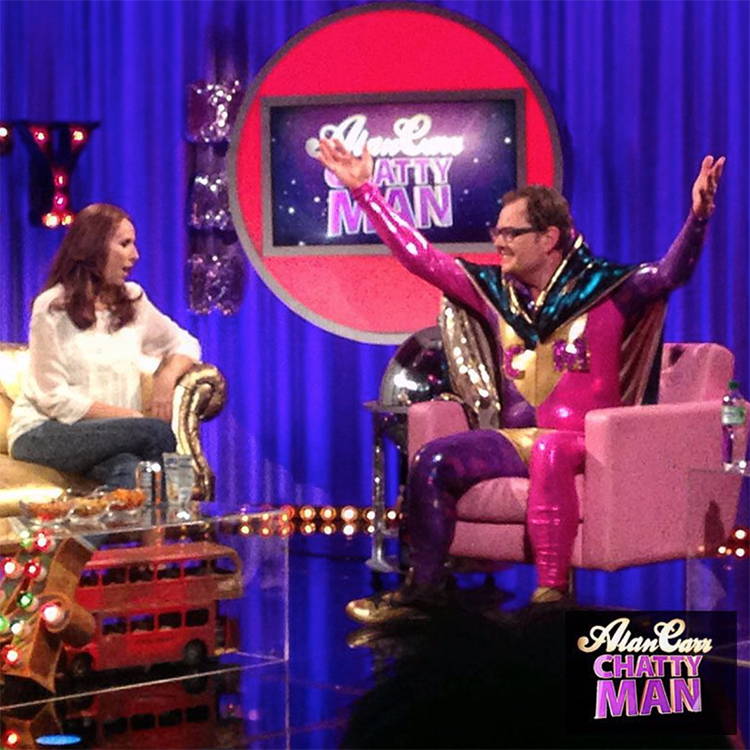 Flamboyantly intellectual Chatty Man Alan Carr beaming his way through the talkshow day in his superhero Disarray spacesuit & hopped cape.
His powers to make us laugh are out of this world!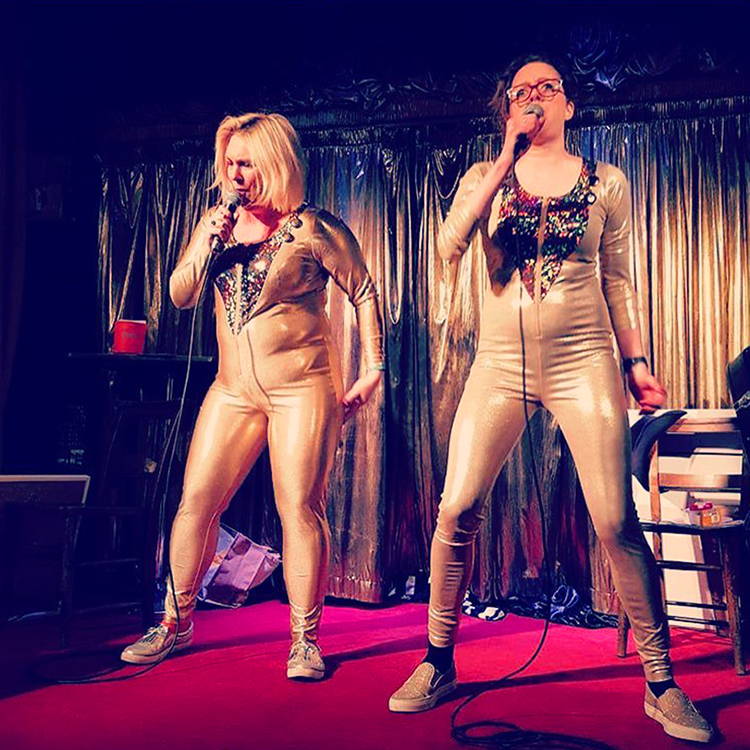 Queens of straight-talking comedy The Scummy Mummies giving us parent realness in their custom made Disarray go for gold catsuits.
Together they host the UK's number one parenting podcast and have been nominated for the Best Comedy Podcast at the British Podcast Awards.
We love how you represent ladies, keep it fabulous!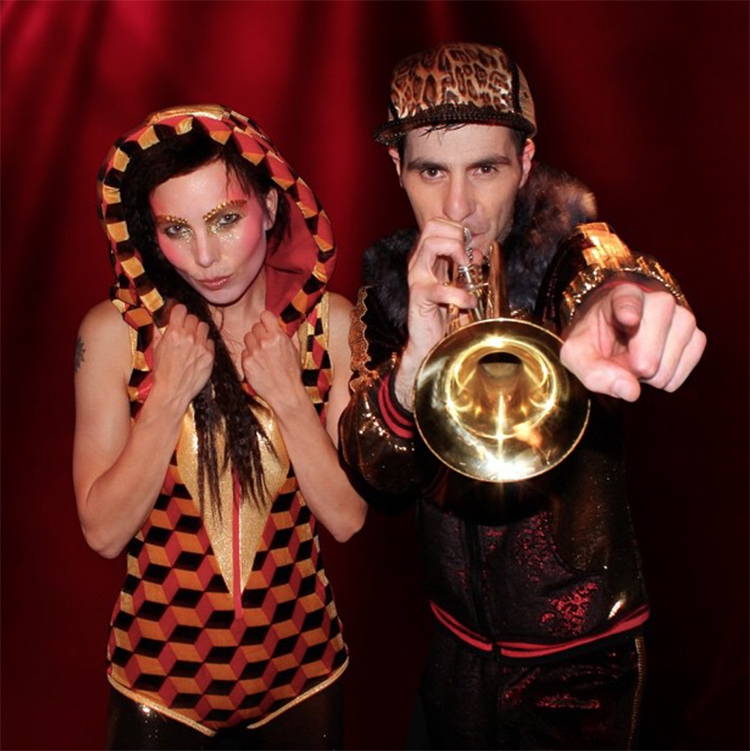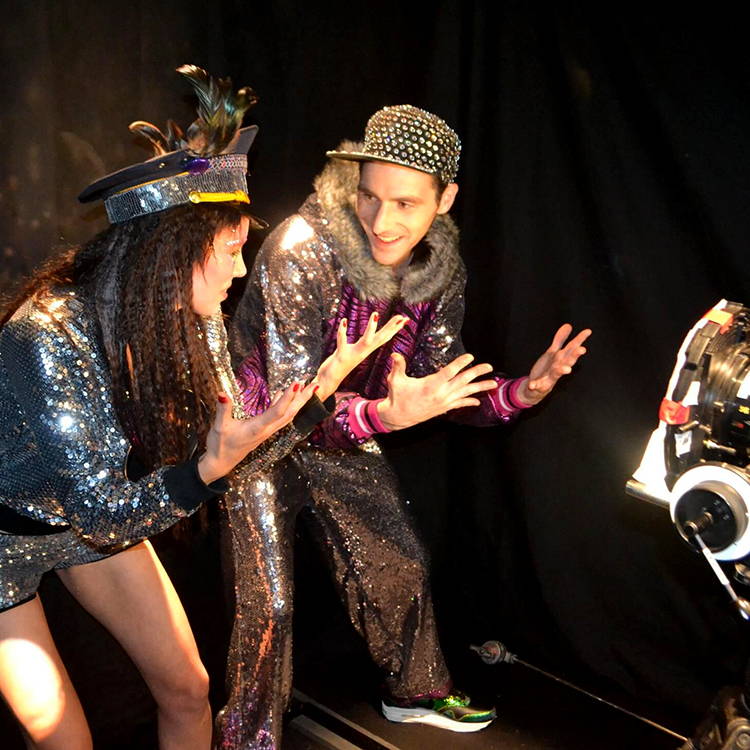 Bom Bom Bom!! UK Official Singles Chart number one selling artist, bassy groovsters Sam & The Womp behind the scenes of their Zeppelin music video, in their sequin mirror ball matching two pieces.
Warning: totally infectious womping in action.
We just can't get enough!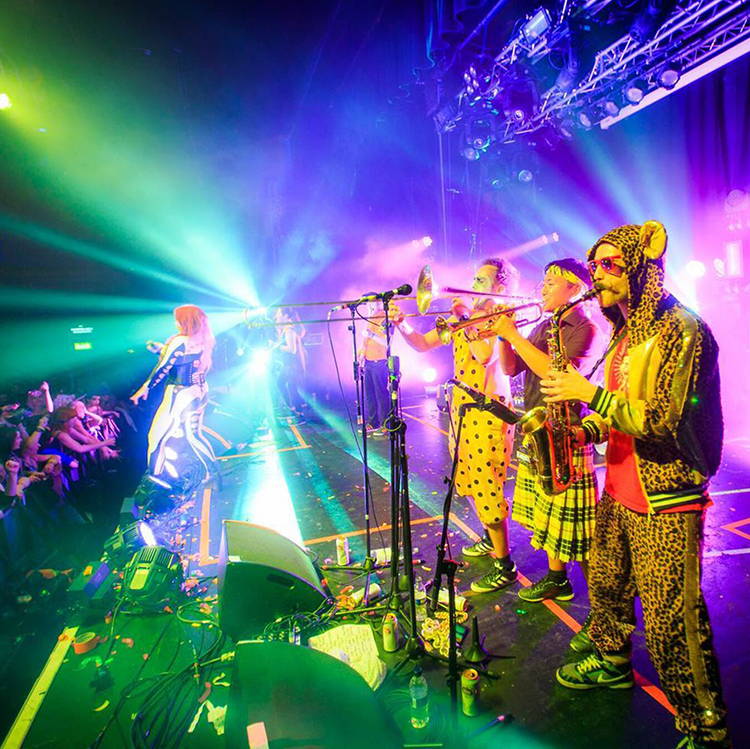 Best circus ravesters on the circuit, festival favourite headliner Slamboree are long time lovers of Disarray.
Their magic mix up of performers from all realms, creates floor stomping madness.
See Orde repping his Disarray leopard while smashing the sax.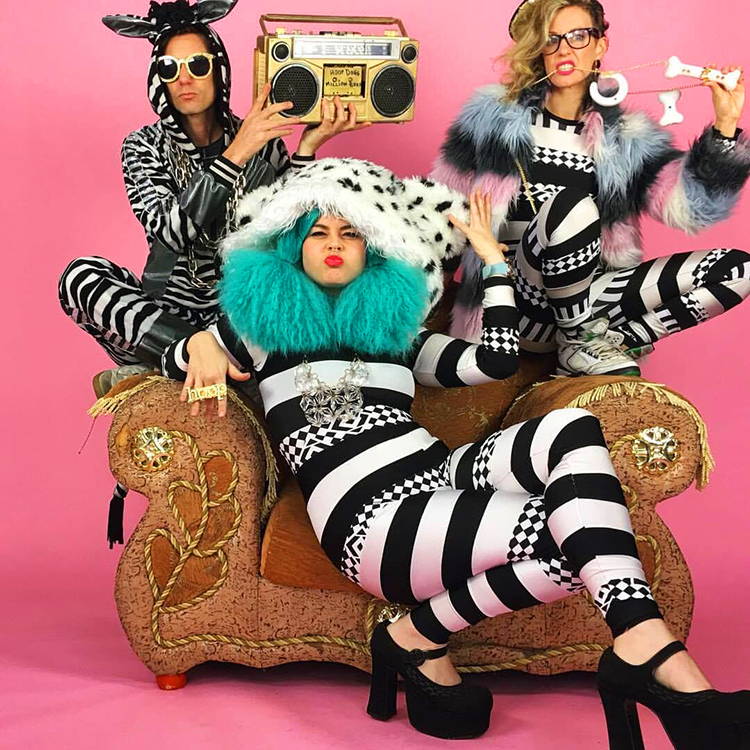 Rachel By The Stream's very own Mattriks turning into his spirt animal the Disarray disco zebra. This dynamic Aussie duo are pumping out all the attitude with a serving of sass. Go team!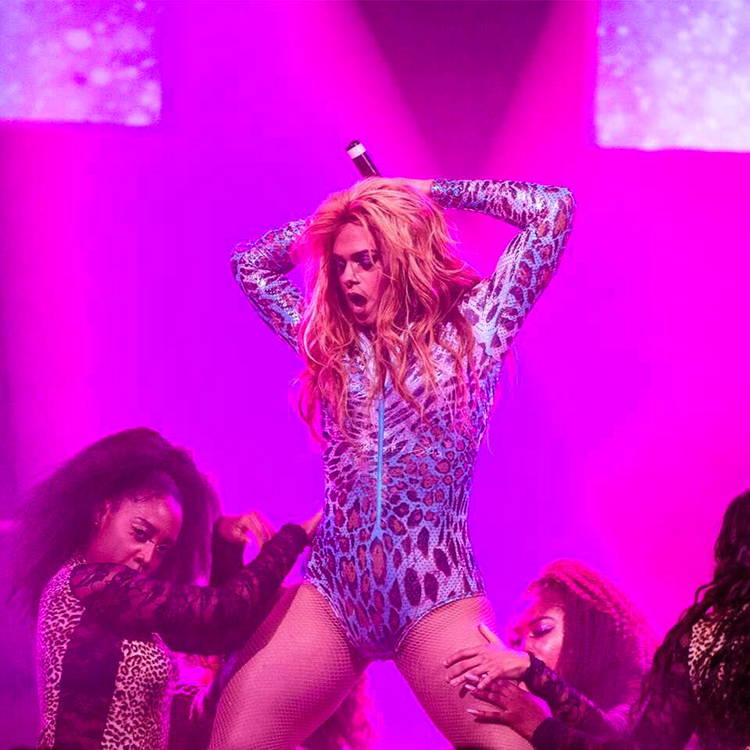 International Beyonce impersonator Aaron Carty keeping it sizzling hot in his custom Disarray hooded leotard. This cop-cum-drag superstar has strutted for Britain's Got Talent and got us all 'crazy in love'!
What a fierce perform you are Aaron! You run our world!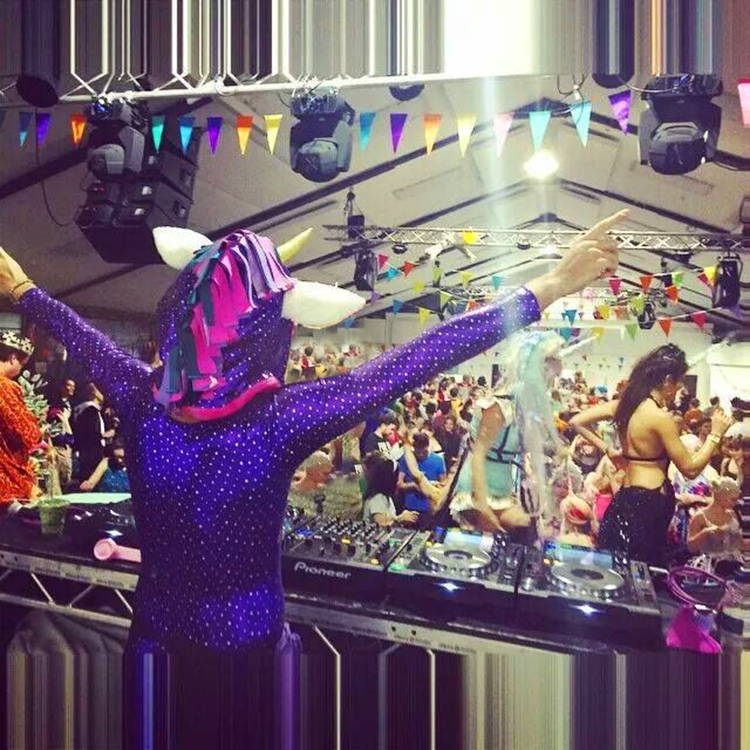 POW! What better way to start your day, than at Morning Gloryville with Miles Metric spinning his sparkle tunes wearing his State of Disarray unicorn catsuit.
Get your hoofs a moving! We sure love the positive energy this superstar pumps.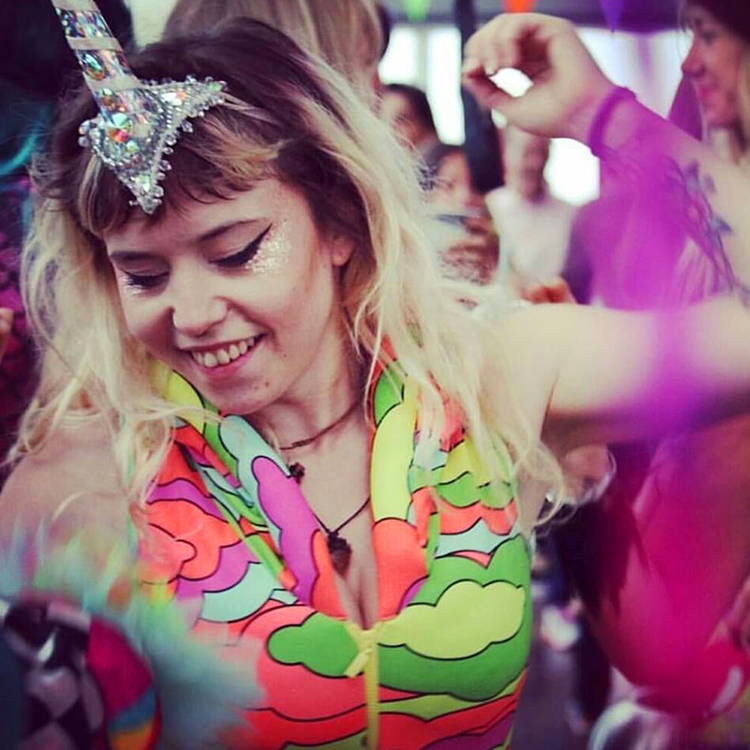 Raving her way into the day in Disarray, the Pendlebaby giving it all that on stage at Morning Gloryville. What a glowing goddess you are Miss P, we worship your motivational morning moves.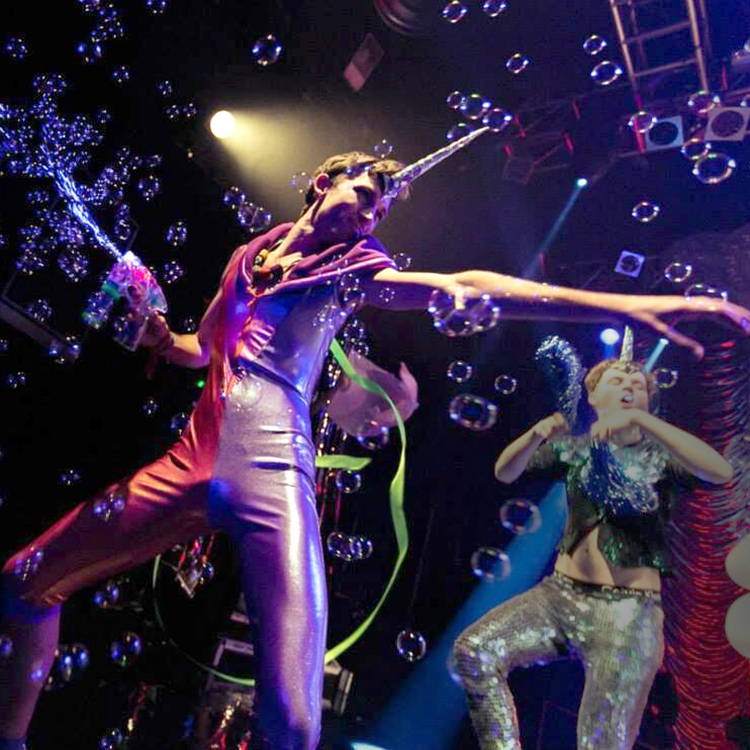 Releasing his inner unicorn while wearing his imagination on the outside, Ben Banks strutting his hoofs onstage at Guilty Pleasures. There's nothing guilty about this look… It's all pleasure!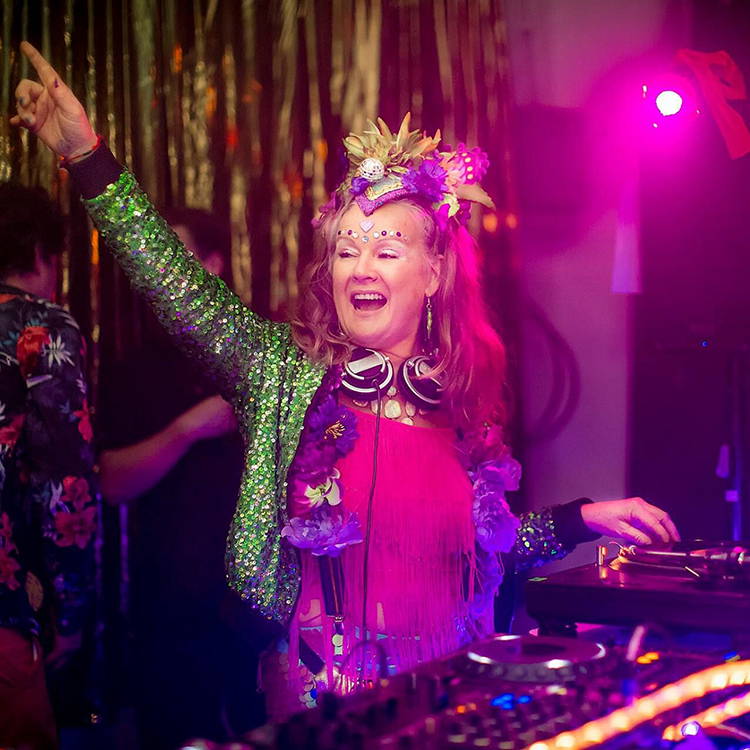 Dance floor disco diva Miss DJ Devine rocking the decks in her super sassy sequin Disarray bomber jacket. Funk is always going to be fabulous while you're spinning it Miss D.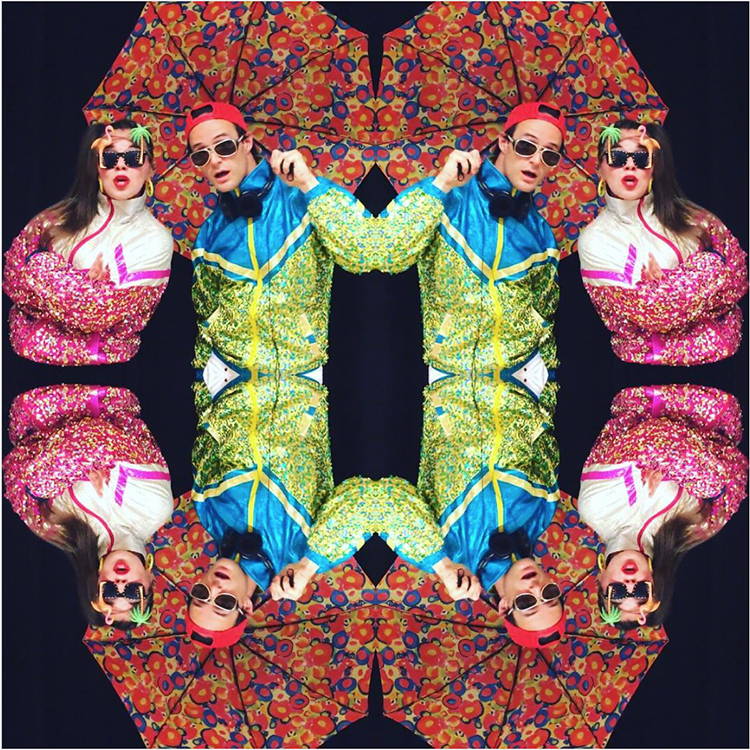 Contemporary jazz-pop artists Jasper & Ruby staying fruity in their sequin refreshers lairy leisure wear jackets. We love this sparkly shot from their mashup music video. All the glitter and glamour in one take… that's a wrap!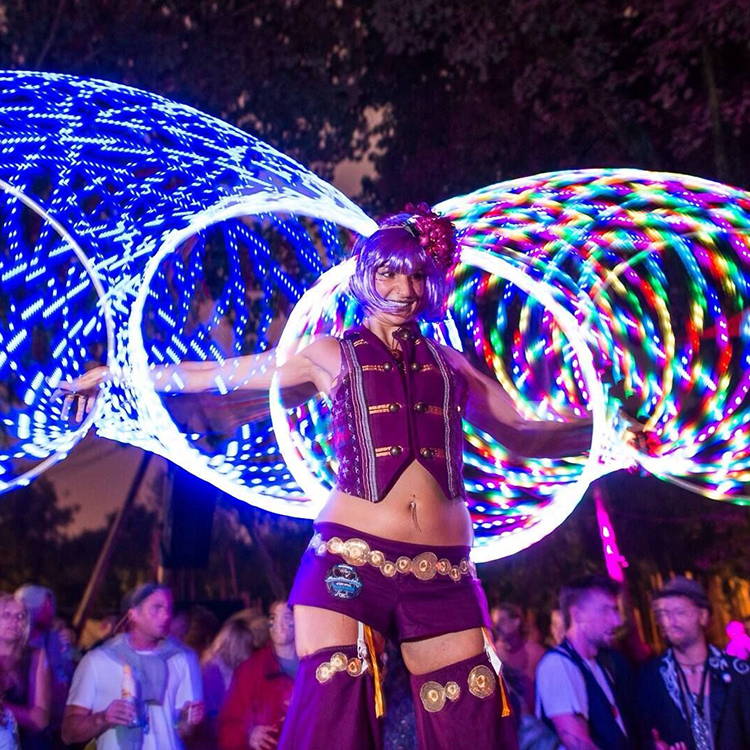 Miss Mess spinning up an absolute storm in her Disarray Sapa waistcoat. This powerful purple princess wowing the crowd with her flawlessly fluid hoop performance. You certainly light up our lives!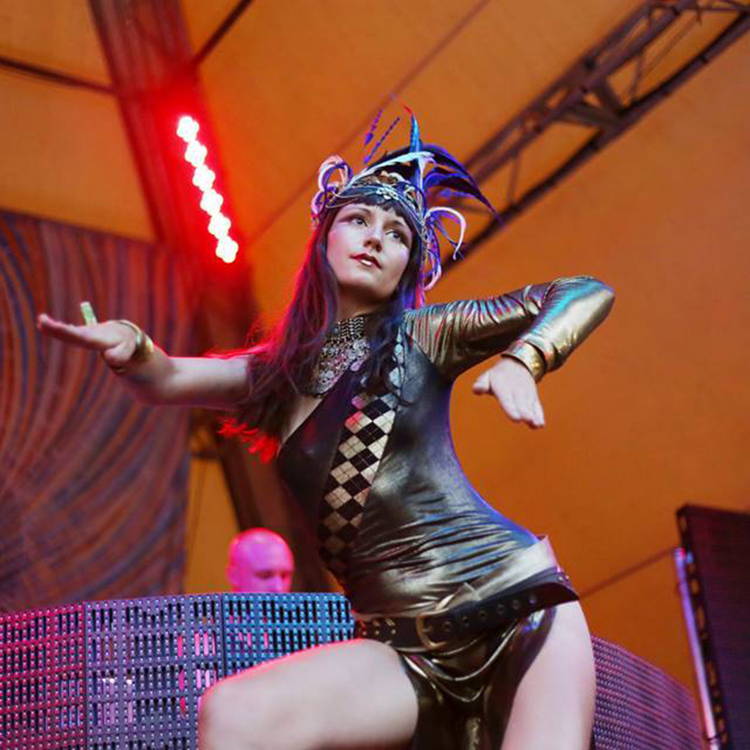 Glowing Goddess Justina Azienne giving us body-ody-ody in her golden Disarray leotard, while showing off her fierce warrior tribal fusion belly dancing skills. We love the way you wiggle.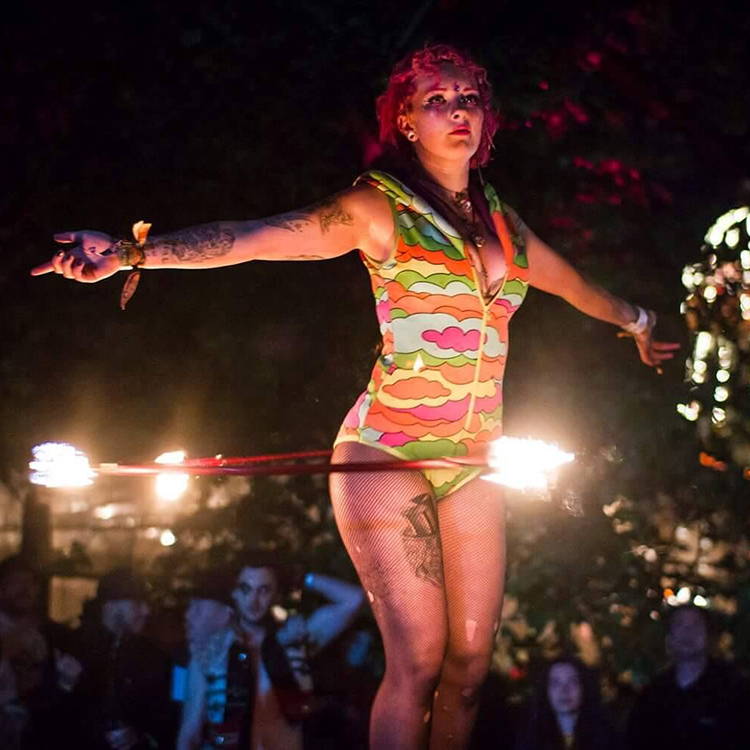 Keeping it super saucy and fiery hot Zaffire Phoenix rising up from the ashes in her neon cloud Disarray hooded leopard. Spreading total magic to all through her magnificent performance.