Congratulations Sparkle Superstar. You've just discovered the most fun you can have with your clothes on!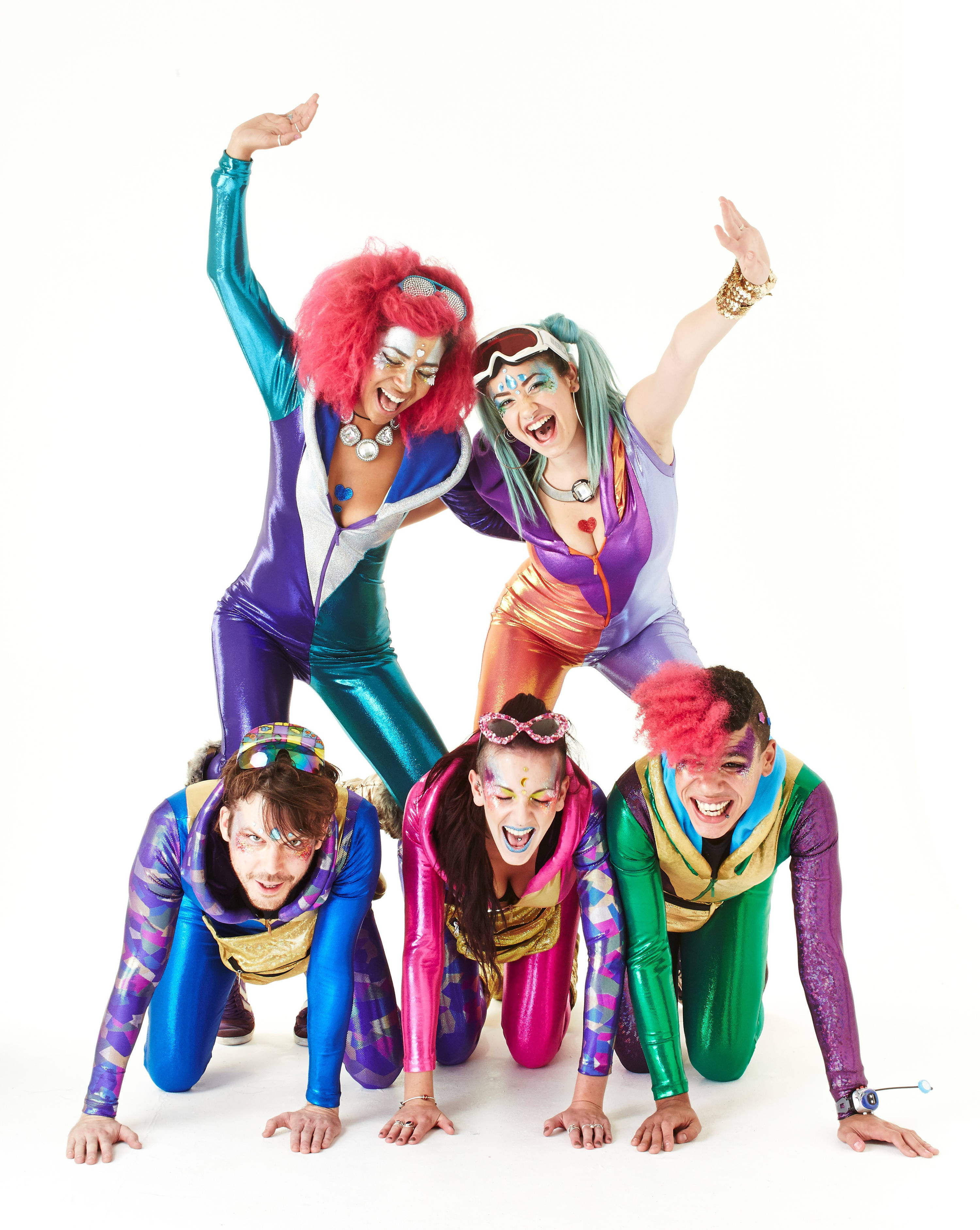 State of Disarray is a wildly playful, ethically conscious independent fashion label, devoted to dressing awesome people everywhere in limited edition, pro-level partywear. If you want to feel fabulous and look out of this world, this kit will take you there!
You can shop our dynamic collections of tailor-made, unisex fashion and costumes online and find our dazzling 'Dressing-up box boutique' touring the hottest festivals of the season. Look out for our legendary London 'Party Pop-up' shops and come play in Disarray, view the showreel here.
Founded in 2012 by Captain Disarray (aka: British designer Tabitha Green) State Of Disarray are the etablished leaders of a reckless fashion revolution.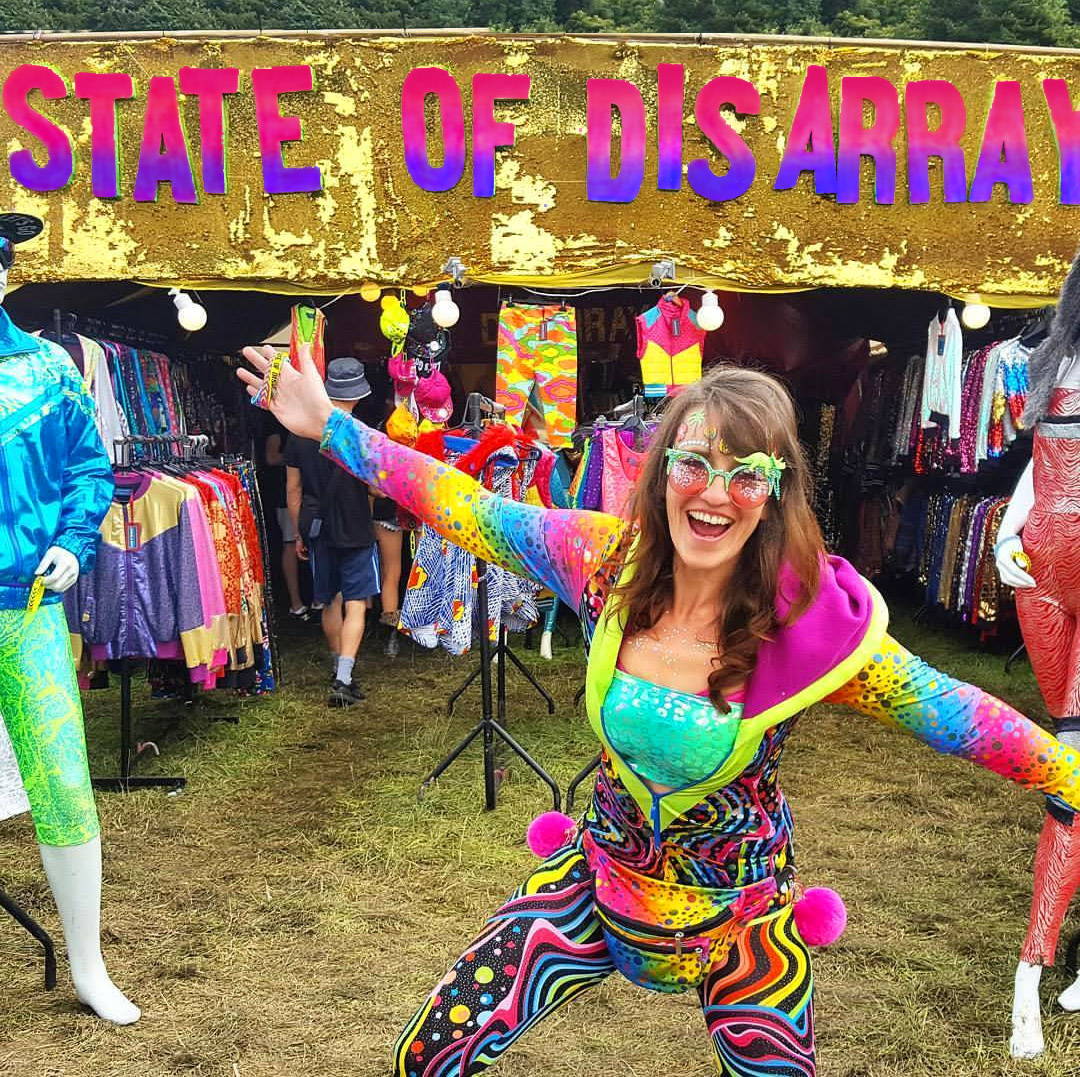 State of Disarray fuses 'classic cuts' with the most outlandish looks from the 80's, 90's and naughties, re-designing them in flamboyant fabrics and surprising new colour-ways. In Disarray 'Statement street style' meets 'imaginative fashion-forward costume design' to create limited edition garments, which a beautifully constructed by highly skilled tailors.
Each garment has the luxe feel of a designer label, plus the endless element of fun a costume can offer when indulging in the pure joy of dressing up.
Devoted to creating an 'inclusive' shopping experience, garment sizes range from petite to plus-size and almost every disarray design has been developed for a unisex fit celebrating diversity in the Disco. The effect is a new original style with which State of Disarray has defined a whole new look.